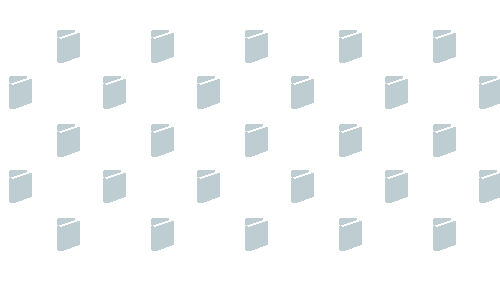 Faculty

Faculty of Technology

Name

Food Technology | N0721A210003

Mode

Full-time

Type

Postgraduate Master

Degree awarded

Ing.

Length of study

2 years

Fee

CZK 65,000
Educational goals
The two-year master's degree programme educates experts for technological and control functions in production companies in the food industry, companies placing food and beverages into circulation, state administration, research and development institutions. Based on the current state of scientific knowledge, research and development, the study provides an extension of theoretical and practical knowledge in the areas of food and beverage production technology.
Connection to other degree programmes
This study programme follows on from the bachelor's study programme in Food Technology and Evaluation. Graduates of the master's study programme Food Technology can further study in a doctoral study programme implemented at the Faculty of Technology: Food Chemistry and Technology, field of study Food Technology.
Admission requirements
One of the conditions for admission to study in a Master's programme is the due completion of study a Bachelor's programme. The rules for admissions and the conditions for admission to study are laid down in the relevant regulation issued by the Faculty of technology in compliance with the Higher Education Act.
Additional information about admission procedure
Graduate profile
Graduates show deep knowledge and understanding in the field of technology and hygiene of meat and meat products, milk and dairy products, poultry, game and their products, fish and further aquatic animals and freezers products, eggs, ready-to-cook food and fats of animal origin, bees products, mill cereals, bakery products and pasta, potatoes, starch and products thereof, legumes, oilseeds and fats of vegetable origin, sugar, confectionery, sweeteners, salt, spices, condiments, mustard, dehydrated products, tea, coffee and coffee products , beverages, fruits, vegetables, dried fruits, mushrooms and products thereof. Graduates have deep knowledge and understanding of the types and composition of food and the processes happening in them, they understand the areas of chemical, microbiological, physical and sensory analyses of food and are able to predict the development of quality and safety of raw materials, intermediates and final products over the period of shelf life or expiration date. Graduates understand quality, hygiene and health safety of food, are able to apply the procedures of good manufacturing and hygiene practice in individual operations of the food chain and have deep knowledge of theories, concepts and methods of food hygiene and technology, food processes, food analysis, quality, hygiene and health safety of food, in the field of food control and in the field of legislation, economics of management and marketing of food. Graduates' competencies include the ability to evaluate human nutrition in terms of fulfilling the principles of proper nutrition. Graduates are able to apply knowledge and creatively solve complicated problems from the technology of obtaining, production, processing, storage, distribution and sale of food, they can also apply
Expected career prospects
Graduates are trained for leading technological and control positions in production companies in the food industry, companies placing food and beverages into circulation, state administration, as well as research and development workplaces focusing on food technology and evaluation of their quality and health safety.
Curricula
Year of validity: 2022
Compulsory-optional Courses
| Year of study | Semester | Name | Type of termination | Number of credits |
| --- | --- | --- | --- | --- |
| 1 | ZS | Analysis and Evaluation of Foodstuffs | Examination | 5 |
| 1 | ZS | Human Nutrition | Examination | 4 |
| 1 | ZS | Food Microbiology | Examination | 4 |
| 1 | ZS | Branch Seminar | Course credit | 1 |
| 1 | ZS | Sensory Analysis of Food | Classified course credit (exam) | 5 |
| 1 | ZS | Food Technology of Plant Foodstuffs I | Examination | 6 |
| 1 | ZS | Technology of Animal Food Production I | Examination | 6 |
| 1 | LS | Laboratory of Food Microbiology | Classified course credit (exam) | 2 |
| 1 | LS | Molecular Biology | Examination | 4 |
| 1 | LS | Applied Surface and Colloid Chemistry in Food Technology | Examination | 4 |
| 1 | LS | Support for the Preparation and Implementation of Food Production II | Classified course credit (exam) | 3 |
| 1 | LS | Technological Practice I | Course credit | 3 |
| 1 | LS | Food Technology of Plant Foodstuffs II | Examination | 5 |
| 1 | LS | Technology of Animal Food Production II | Examination | 5 |
| 2 | ZS | Processing of Fruits, Vegetables and Minor Plant Raw Materials | Examination | 4 |
| 2 | ZS | Physical Characteristics of Food | Classified course credit (exam) | 3 |
| 2 | ZS | Legislation in Food Industry II | Examination | 5 |
| 2 | ZS | Yearlong Project | Classified course credit (exam) | 2 |
| 2 | ZS | Food Safety Management II | Classified course credit (exam) | 3 |
| 2 | ZS | Master Thesis Seminar | Course credit | 1 |
| 2 | ZS | Production of Alcoholic and Non-Alcoholic Bewerages | Examination | 4 |
| 2 | ZS | Technology of Fats and Detergents | Examination | 4 |
| 2 | LS | Master Thesis | Course credit | 30 |
Compulsory Courses
| Year of study | Semester | Name | Type of termination | Number of credits |
| --- | --- | --- | --- | --- |
| 1 | LS | Production and Properties of Packaging Materials | Classified course credit (exam) | 2 |
| 1 | LS | Dietetics a Dietology | Classified course credit (exam) | 2 |
| 1 | LS | Trends in Gastronomy I | Classified course credit (exam) | 2 |
| 1 | LS | Experiment Evaluation II | Classified course credit (exam) | 2 |
| 1 | LS | Technological Practice II | Course credit | 2 |
| 2 | ZS | Academic Skills in English | Classified course credit (exam) | 2 |
| 2 | ZS | Business Activities II | Classified course credit (exam) | 2 |
| 2 | ZS | Trends in Gastronomy II | Examination | 4 |
| 2 | ZS | Separation Methods | Examination | 4 |
| 2 | ZS | Food Stabilisers and Emulsifiers | Examination | 4 |